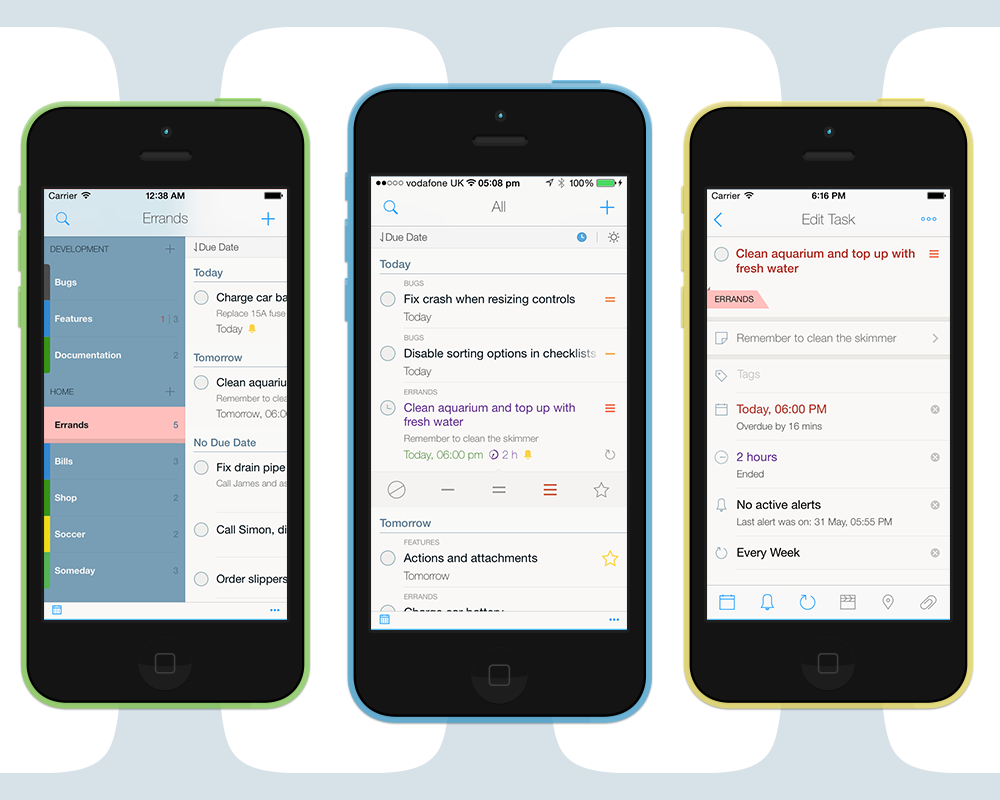 We've finally come out of the woods and felt it's about time we publish an update on what we've been doing, what's coming next and what's so exciting about this next big update? Today, folks, is the long awaited ta-da moment.
They say pictures speak louder than words. Maybe not so much for this post in question. The glaringly obvious visual changes, design language and UI elements is there, but what it can't tell is how amazingly tangible it now is. That's what this update has been all about. We kept improving it till there was, for now, no more room left for improvement. Everything is more fluid in every way imaginable. Don't take our word for it, see for yourself:
What's New
Everything – including the stuff that was already there before. It's new. The underlying code is new, the way you'd interact with it is new, the way tasks get updated, added, deleted, moved, dragged; from tabs to tasks to tags to editors – we literally dumped all the previous code ever written and re-wrote it from scratch. That took a lot of time, but boy are we glad we took this route. It opened up ways to new things, new ideas and new ways of doing the same ol' stuff.
2Do has always had this unique look and feel about it, including its ability to offer everything under the Sun without compromising ease of use. The list tabs that we all love, as well as the several different intuitive ways you'd go about managing your stuff. The core ideas it evolved with over the years were all great. We wanted to retain all the goodness and improve upon the core. Our journey involved working on new ideas as well as porting proven ideas and concepts from our Mac app, ideas that earned it the 'Best of 2013' title on the Mac App Store. Without further ado, let us delve straight into some of these. Bear in mind though, this post is in no way an expansive overview of what's to come. This is merely a glimpse of what to expect – a very thorough glimpse to say the least.
The Three Ts (Tabs, Tasks, Tags)
Up until now, the ability to move rapidly between your lists, tasks and tags was only possible on the Mac, thanks to the amount of screen real-estate you inherit. We've explained in a previous post how Tabs make our lives easier, by allowing us to switch context easily and effectively; something that we believe is vital when it comes to being productive. Our recent update for the Mac showed that people fell in love with Tags, all over again. It boiled down to mainly one thing: the ability to quickly and effectively reach out and access tags in between your usual workflow, so you could find stuff quicker, and the quicker you find them, the quicker you do them.
Tags have been part of 2Do for numerous years, but it's the first them ever that we're bringing them out in the open; access them as you would on a Mac, right next to your tasks. A single swipe gesture and you're in in Tags. In an instant, know which tasks are tagged, known which ones aren't, and find and act upon those that are. It's simple, beautiful and you'll love it. [···]