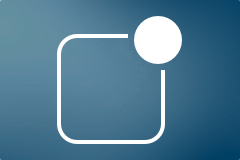 This article assumes you're syncing 2Do with Reminders on iOS.
Notification center is a good way to keep track of your appointments and tasks. If you're syncing 2Do with Reminders (iCloud) on iOS 7, it already does a great job at displaying your current and overdue tasks along with list colors, notes and priorities. You can even toggle tasks directly from the Notification Center as 'done'.
For the best experience we recommend following settings:
Go to Settings > Notification Center. Make sure you have Reminders in Today View.
Open notifications settings for Reminders in Settings > Notification Center. Turn OFF all notifications including Lock Screen, badges and banners/pop-ups
Make sure you have notifications ON for 2Do in Notification Center settings, but turn OFF the Notification Center toggle. You don't need those notification to sit in Notification Center since Reminders will have it covered. Unfortunately you can't set iOS to open 2Do when you tap on an upcoming task in the Notification Center, but will work great as a quick overview.