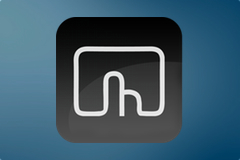 If you use MacBook with touchpad or desktop Mac with Magic Trackpad or Magic Mouse, you're probably familiar with many gestures OS X offers. We plan to add some gestures for 2Do as well since a lot of our customers prefer to use cursor over keyboard. Meanwhile you can use a little utility called BetterTouchTool. This app enables you assigning any keyboard shortcut to touch gesture (BTT supports dozens of them).
Since 2Do for Mac has an extensive list of keyboard shortcuts, you can use touch gestures for almost any action available in the app. Here's how to do that:
If you don't have BetterTouchTool installed, download it here. Then unzip the archive,  move the app to Applications folder and launch it.
In BTT's UI you'll notice a toolbar with types of input devices. Select the one you use.
Click the [+] button in the left panel and select 2Do from the Applications folder.
Select 2Do in the left panel's list. Then click + Add New Gesture.
Select the gesture you want to use and enter the custom keyboard shortcut to the according field.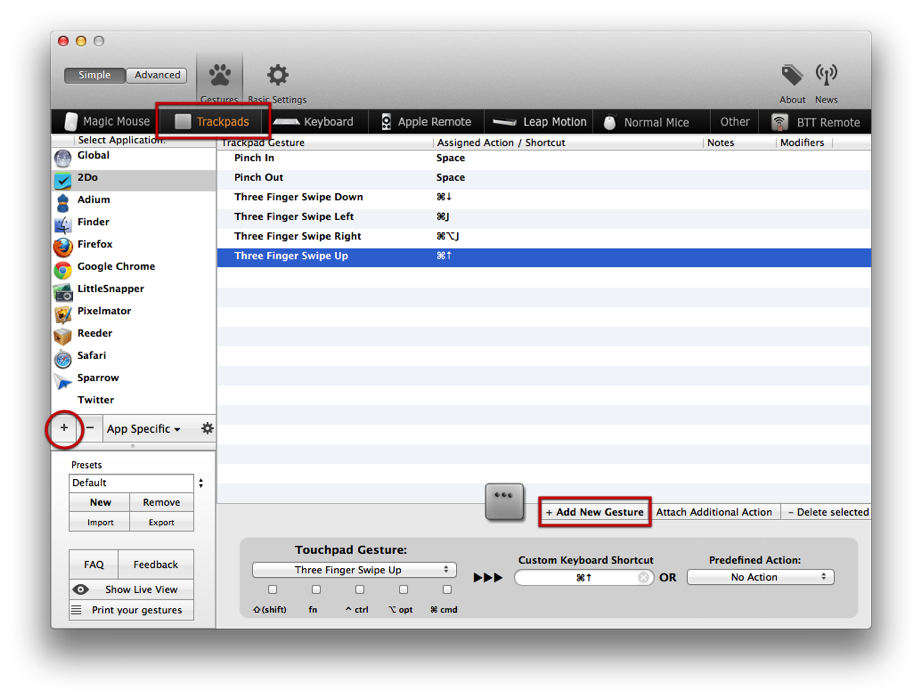 You might want to use your own gestures, but here's a list of gestures we find convenient:
Next list with three fingers swipe down (CMD + down arrow)
Previous list with three fingers swipe up (CMD + up arrow)
Open/close Quick Look with Pinch in/out  (spacebar)
Toggle Project view with three fingers swipe right (CMD + ALT + J)
Toggle Focus Filter with three fingers swipe left (CMD + J)