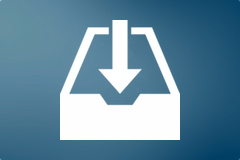 Inbox is a place where all your ideas begin. It's like a default folder for your tasks, place to collect your thoughts. 2Do doesn't come with Inbox out of the box, but you can easily create one.
Add a list called Inbox, pick any colour that fits your taste. You may want it to be separate from other lists and sit at the top of your left bar in the Mac app, so add a new List Group from the left bottom bar, name it "Collect" or whatever you like, drag it above Focus group and then drag Inbox list into the group.
You want Inbox to be your default list, so go to Preferences > General and select Inbox as a Default List.
Since you don't want to show your Inbox tasks anywhere else until they are revised, given due date and Area of Responsibility, right-click the Inbox list and select "Don't show in All".
Now, every new task created via Quick Entry, from Focus lists or Smart Lists will always appear in the Inbox list so you can sort your ideas later.
Note: You can set up Inbox in iOS and Android too, except for the separate appereance in group. This feature is coming to mobile apps soon.