More stylish and productive than ever. With over 200 new features and improvements. Re-developed from ground up, with you in mind.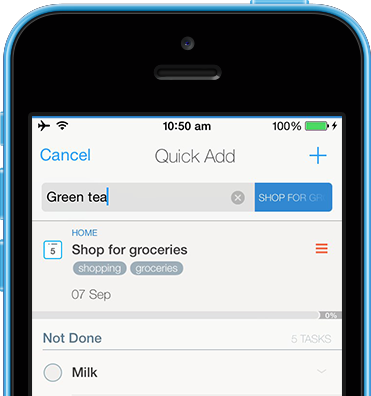 The multi-purpose [+] button, when held down, reveals Quick Add for those times when you want to perform brain-dumps of thoughts and ideas floating around.
Pinch-Zoom
Pinch-in on the task list to show less information associated with each task, in order to fit more tasks on the screen, and pinch-out to show multi-line titles, notes and tags.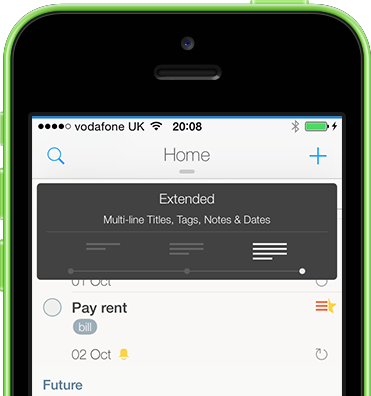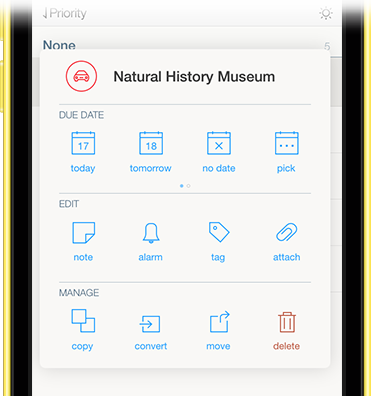 Just like a context menu ported from the Mac, but only better. The new Task Popup makes it easier to perform quick actions on your task using a familiar tap & hold gesture.
Tags & Nearby
2Do gives you a single coherent design and layout between the Mac, iPad and iPhone apps. A single swipe and you land straight into the new Tags and Nearby panel. Manage your tags, tag groups and perform searches like never before.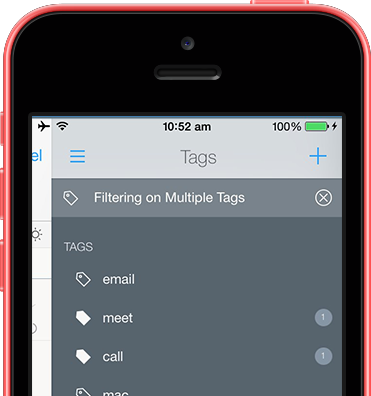 … and other new features
GTD® Inbox
Sort by Tags
Batch Editing
List & Tag Groups
Search Presets
Pinch-Zooming
Calendar
Durations
Drag & Drop
Tag & Nearby Panel
Keyboard Shortcuts (iPad)
Password Protection

2Do for Apple Watch
Access your most important lists from your wrist, manage upcoming tasks or add new ones using voice dictation.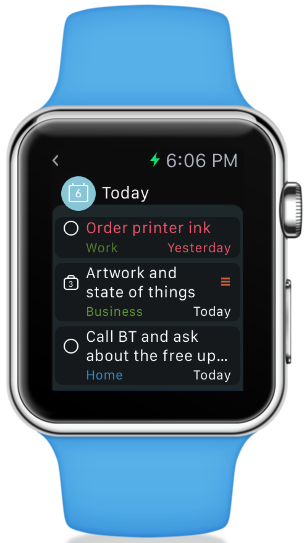 Desktop-class iPad App
We made no compromise in designing the universal iPad app. Experience the best of the desktop made to work with touch instead.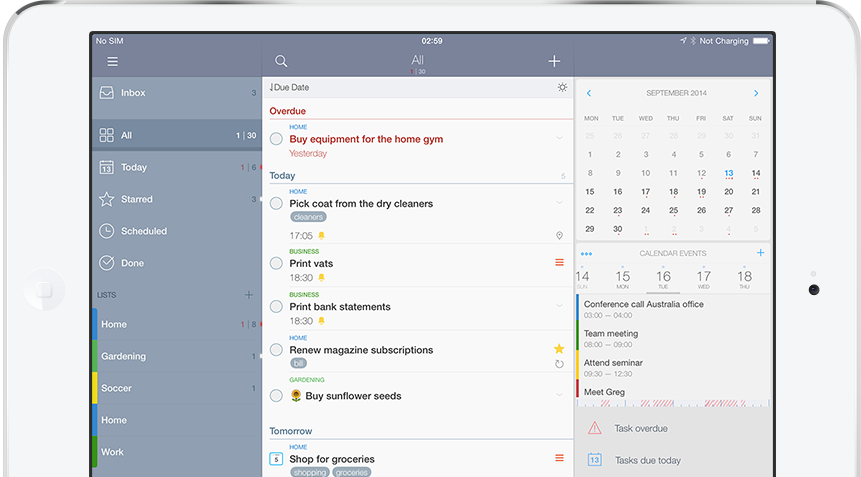 ---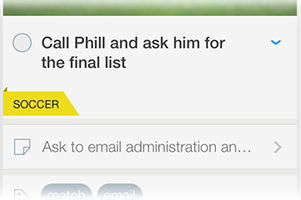 Editor
With focus on reducing the number of taps required to switch between individual editors, the newly designed and refined mini-editors are fast to use and allow you to quickly toggle between screens without wasting your valuable time.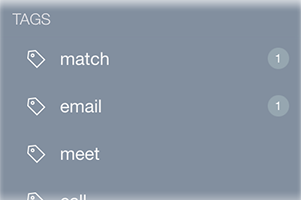 Tags & Nearby
Manage your Tags, Tag Groups and Locations all in one place. The new Tags panel brings your tags out in the open and encourages you to use them more often in order to maximize productivity.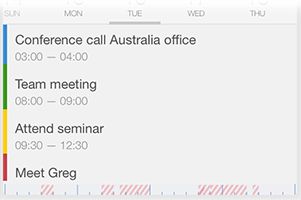 Calendar Events
No more switching between the Calendar app and 2Do. Manage your Tasks and Calendar Events right from within 2Do. Available exclusively for the iPad, the new Calendar Events section will keep you in sync with your appointments and events.
Features you will also find in 2Do
Lists & Groups
Become organized. Keep related tasks and projects together under color coded lists and list groups.
Smart Lists
Create powerful perspectives of your tasks, saving you the time spent finding specific tasks otherwise.
Nearby
See only the tasks that matter. Get automatic alerts every time there's something to be done nearby.

Sorting Methods
Sort your tasks as you like; 2Do offers the ability to sort each list separately.
Powerful Search
From dynamic date-range searches to full-text soundex searches, 2Do does search like no other.
Focus Filter
Toggle between displayed tasks and filtered tasks based on a pre-defined set of focus options.

Cloud Sync
Keep all your devices running 2Do in sync. Choose from: Dropbox, Reminders (CalDAV) or Toodledo.
Protection
Your life is a private affair. Manage it by locking out individual lists or the whole app with a single tap.
Batch Editing
Drag & drop multiple tasks to move to a new list or defer to a new date. Apply tags to multiple tasks at once and much more.

Smart Scheduling
2Do automatically updates and refreshes the task list when the next task is due.
Automatic Backups
Create and share backups for a rainy day. You have direct access to all your data and previous data-snapshots.
Localizations
English, Catalan, Chinese, Czech, Dutch, French, German, Italian, Korean, Japanese, Norwegian, Portuguese, Russian, Spanish, Swedish

If you prefer the GTD Philosophy, 2Do might be the best tool to help you organize your time.

– LifeHacker

2Do for iPhone is an incredible to-do list app for iPhone. I think I'm in love.

– Macworld

After playing around with 2Do and a few other to-do apps, it's currently my system of choice.

– TUAW

Even the most obsessive to-do listers will run out of steam before they hit this app's limits.

– Wired