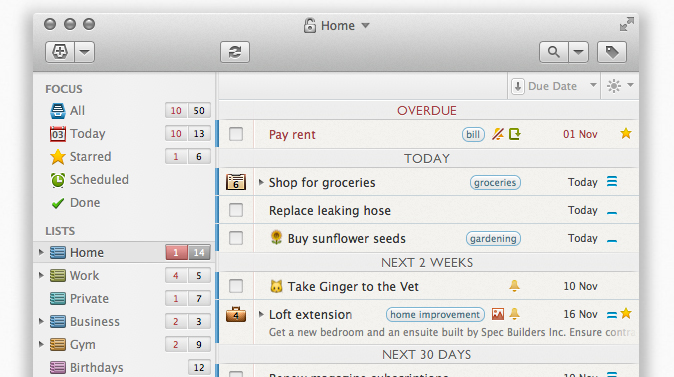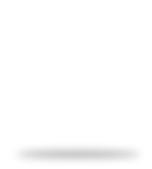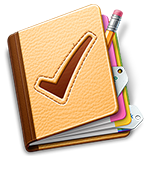 Start 'Getting things done' your way!
With an extremely simple-to-use interface and a powerful set of features, 2Do offers a unique approach to managing your tasks: the do it your way. There is no wrong way of using 2Do, and unlike other to-do apps, it won't force you into following a single methodology in order to get things done.

2Do can be as powerful or as simple as you want it to be.


Requires Mac OS X 10.7.4 or Later
Overview
Mouse over the magnifying glass for more information.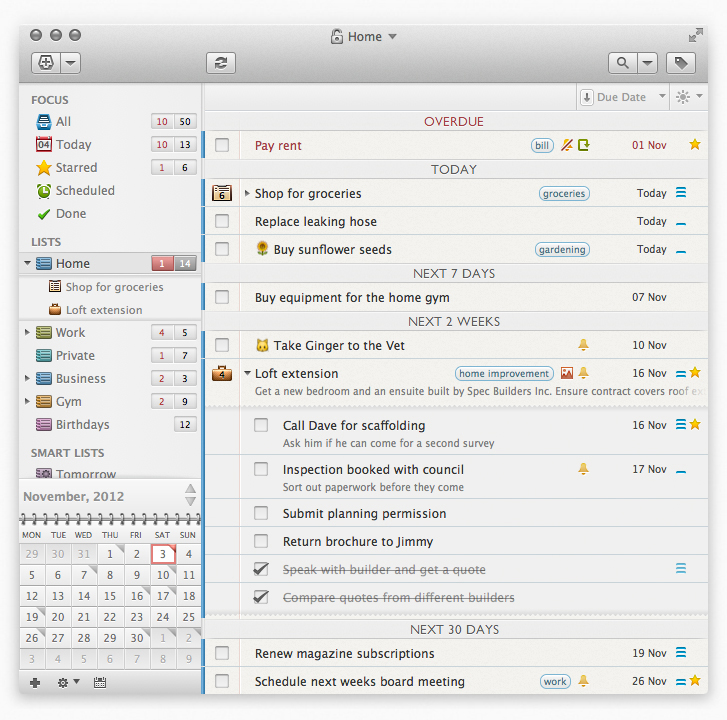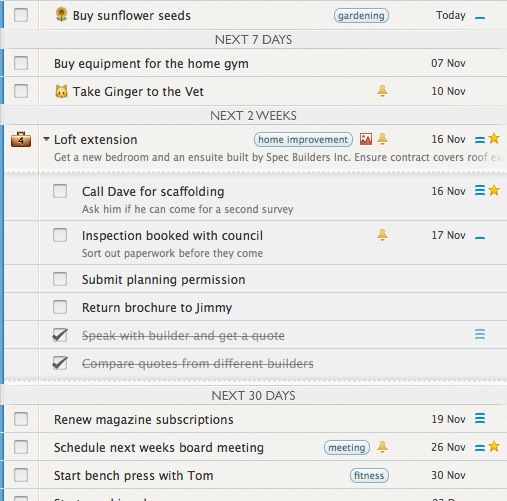 Find all your checklists and projects with a single click

Lock individual lists or the whole app with a single click

In addition to normal tasks, you can create and manage projects and checklists with sub-tasks.


Move mouse over to change priority of a task in two clicks.
Click to demo
.


Mouse over a date to make it human-readable

Fast and fluid in-place editing. Optimized for both mouse and keyboard power-users.
Click to demo
.

Simple Tasks, Checklists & Projects
Life isn't simple and a task management app doesn't need to be either. From simple tasks, to checklists and projects with sub-tasks, 2Do lets you tackle all your problems efficiently. A task can have a title, priority, notes with embedded file-link attachments or URLs, tags, due date/time, start date/time, repeat pattern with an end date, embedded audio note or an embedded photo.

Lists & Smart Lists
It's easier to focus when related tasks are kept together. Organize to your hearts content using Lists and the highly flexible Smart Lists, which can be used to create powerful filter views, saving you the time spent finding specific tasks otherwise. A Smart List can be created from an individual list or from all available lists.

Sync
Keep all your devices running 2Do in sync. 2Do lets you pick from a variety of sync options: iCloud (CalDAV), Toodledo, Dropbox or a custom iCal CalDAV Server. Syncing is unobtrusive and runs in the background without interrupting your work.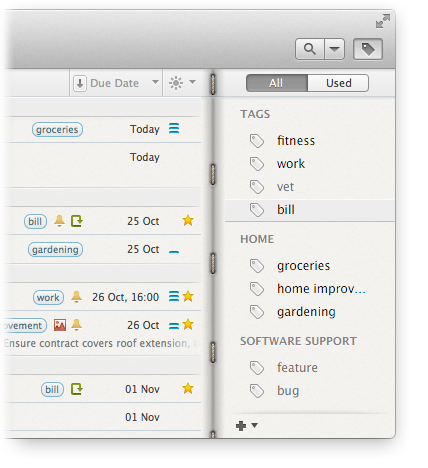 Quickly find tasks using a particular tag with a single click

Toggle to show or hide the Tags Panel. This is where you can manage and organize your tags and tag groups.
Tags
Manage tags, assign them to tasks and quickly find tagged tasks from a single place. The Tags Panel can show you used tags vs. unused tags and allows you to organize your tags into Tag Groups.
Search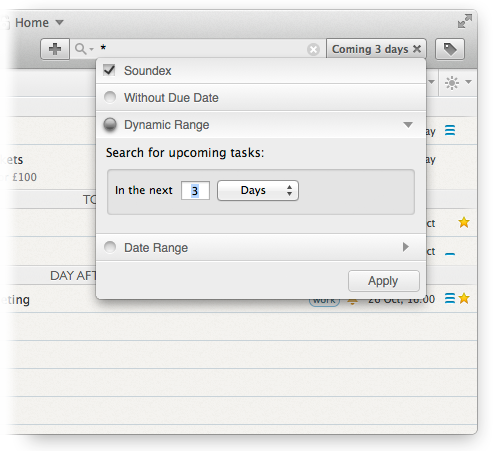 Find tasks even if you misspelled words. Toggle to enabled or disable Soundex Search (a.k.a Sounds-Like search)

Create powerful Smart Lists out of searched terms and applied filters with a single click
2Do boasts the most powerful and the most flexible search engine you've ever used in a task management app. Instead of going the traditional route of designing an intricate interface exposing property names and the internal structure of the database, we spent months analyzing and developing a 'Global Search Bar' that is easy to use and would do more in just a few clicks.

It expands when you need it, and collapses when you don't. Using a Sounds-Like searching algorithm, it'll find your tasks even if you're a bad speller. It supports fixed date range filters as well as dynamic date filters (e.g. filter all tasks due in the next 3 days), and provides over 15 one-click search presets that cover most of the common scenarios of task management.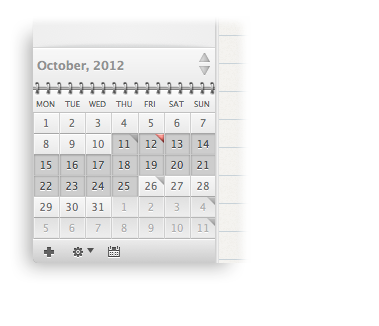 Find tasks due on a particular day by clicking on a single date or dragging to select multiple dates. Indicators appear on dates even for tasks due to repeat some time in the future.
The Calendar isn't there just to fill up empty space, it does much more than meets the eye. In addition to showing you upcoming busy days, you can use it to select and filter on multiple dates you're interested in focusing on. You can also Drag and drop tasks on a date to assign quick due dates or click on a date and create new tasks for that date.
Quick look
Works just as it does in Finder and allows you to quickly view all your notes, long titles, alarms, attachments and other related info without the need to edit the task first. Simply press the spacebar on any task to toggle Quick Look.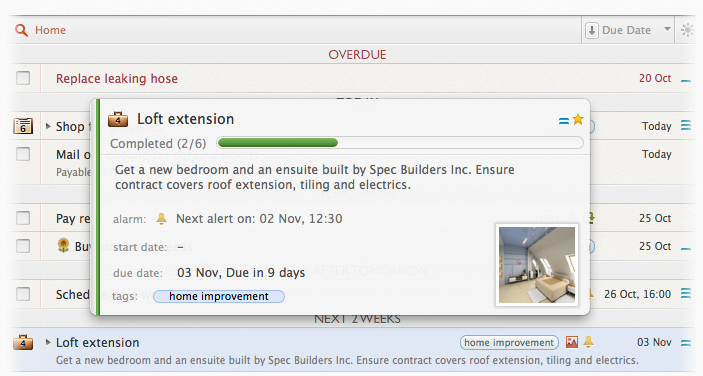 Quick entry
Quick Entry works from anywhere and everywhere, and doesn't require you to launch 2Do first. The Global-Shortcut works whether 2Do is running or not running in the background. A single key-press pulls it right above the screen and window you're on, just below your eye-level, exactly where it should be. With 2Do, you only worry about the task at hand, and nothing else.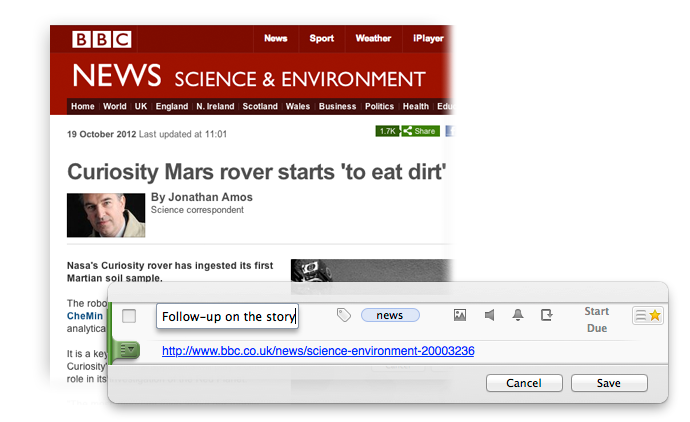 Using a Global Hotkey you can add tasks from any application. The Quick Entry window conveniently appears centered above the application you're working on, just below eye-level.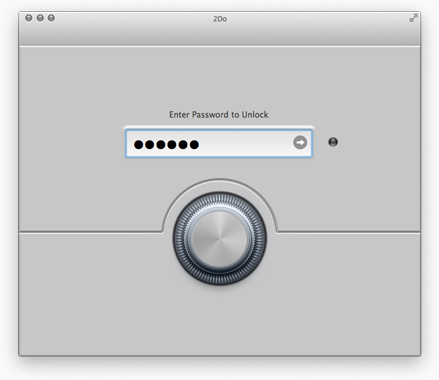 Privacy
Your life is a private affair.
Manage it by locking out individual lists or the whole app with a single click.

Notifications
Stay on top of your tasks with alarms and notifications. 2Do supports Notification Center on Mountain Lion as well as its own built-in notification system which works even when 2Do is not running, so you never miss that task. You can add multiple alarms to a single task and configure automatic alarms for new tasks.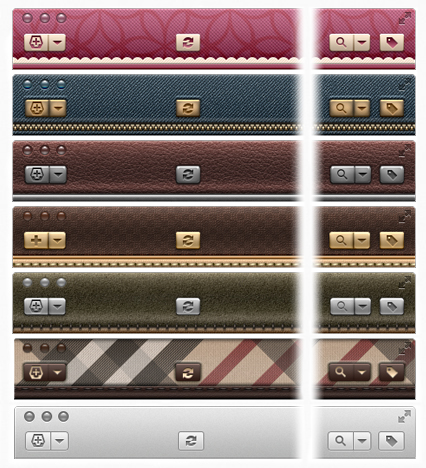 Themes
2Do not only has a variety
of features to suit your needs, but also gives you more when it comes to looks.
Choose a theme from a variety of beautiful, handmade, retina-crisp textures designed especially for you.
More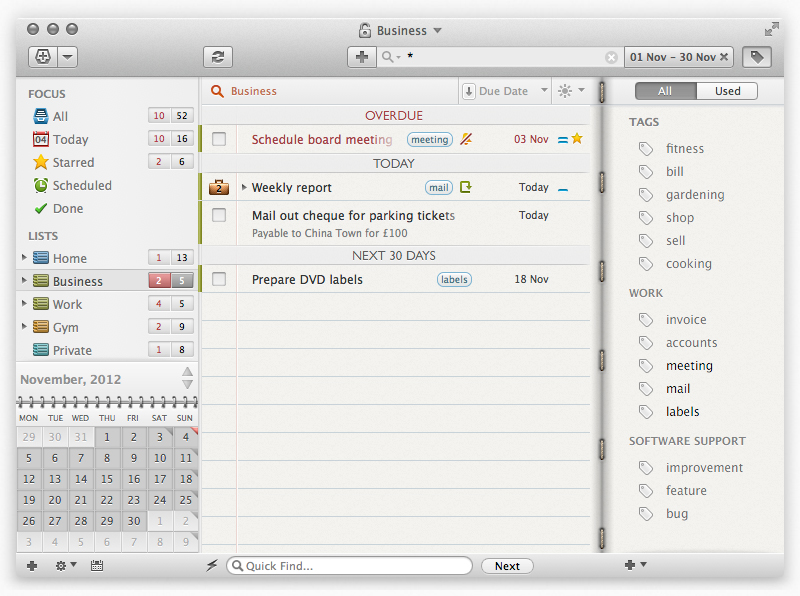 Declutter your lists with a single click. Toggle
focus mode
to filter on tasks that need immediate attention.

At times all you want is to find and
highlight
a particular task (or a sub-task within a project) without invoking Search. Quick Find lets you do just that.

Focus Filter
Use the one-click Focus Filter to toggle between displayed tasks and filtered tasks based on a pre-defined set of focus options.

Quick Find
In addition to a powerful global search engine, 2Do allows you to quickly find and highlight tasks without altering your list.

Smart scheduling
Whether you leave 2Do running on your dock or in the background behind other windows, 2Do knows when to refresh its displayed data in the most power efficient manner, so you don't have to see stale data the next time you switch to 2Do.

Undo/Redo
Undo/redo in 2Do just works. Whether you deleted multiple tasks, modified something by mistake or simply wish to undo, 2Do supports a 100-step undo / redo stack across the app from one panel to another.

Sharing
Copy tasks from 2Do and paste into any app or simply drag a bunch of tasks and drop on the Mail dock icon to compose a new email, sharing in 2Do couldn't be any simpler.

Sandboxed
2Do is 100% sandboxed, which means it cannot gain unauthorized access to any data on your Mac or run harmful scripts without your knowledge.

Automatic Backups
We know your tasks are important to you, which is why 2Do creates fully restorable automatic-backups for you every day, or before performing sync in case you later wish to restore to an older snapshot of your data. Backups can be emailed and transferred to other Macs or iOS devices running 2Do and vice versa.
User Manual
We designed 2Do to be extremely easy to use. At the same time we added incredibly powerful features to it, many that would benefit from a user manual. For this reason 2Do comes bundled with a fully illustrated user manual, consisting of step-by-step guides and lots of little tips and tricks. You can download it directly from here.

Printing
Print your list the way you see it, full partitioned and sorted. Or print a manual selection of tasks.

Customizable
Edit font sizes, customize automatic alarms, change sorting behavior and much more.

Full Screen Mode
Enjoy a distraction free task manager for complete focus.